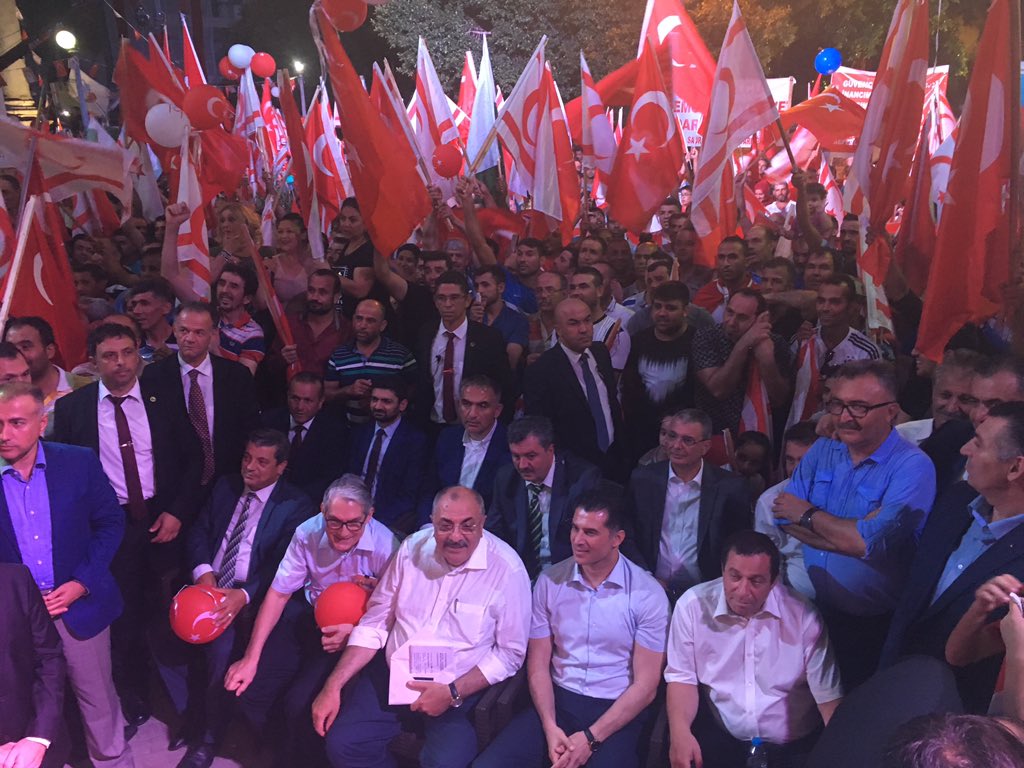 Turkish Cypriot daily Star Kibris newspaper (05.08.16) reports that Turkish Deputy Prime Minister Tugrul Turkes is illegally visiting the occupied area of Cyprus today in order to address the so-called "Rally to Support Democracy", which is organized today in the occupied part of Nicosia within the aim of condemning the coup in Turkey and expressing support to democracy. The rally is organized by the so-called 'Platform of Supporting Democracy". It is expected that some persons from Turkey will also address the rally through teleconference.
Turkish Cypriot daily Afrika newspaper (05.08.16) describes the rally as "support to Erdogan's dictatorship from Cyprus" and "applaud of greasers to assassinated democracy". The paper writes that the National Unity Party (UBP), the Democratic Party (DP), the People's Party (HP), the Social Democratic Party (SDP) and some "unknown organizations" expressed their support to the rally.
The Republican Turkish Party (CTP) and the Social Democracy Party (TDP) did not support the rally and issued no statement on the matter. On the other hand, the United Cyprus Party (BKP) called on the people not to participate in the rally, while the Cyprus Socialist Party (KSP) described it as "a rally supporting Erdogan's dictatorship".
Finally, the Independency Road organization issued a statement noting that "democracy could not be by force" and pointed out that some "directors" in the "public sector" forced their "employees" to participate in the rally, some persons who had submitted applications for the regime's "citizenship" have been told that "if you do not come to the rally, your job will not be done" and some private educational organizations and companies threatened their employees to take part in the rally.
Source: PIO