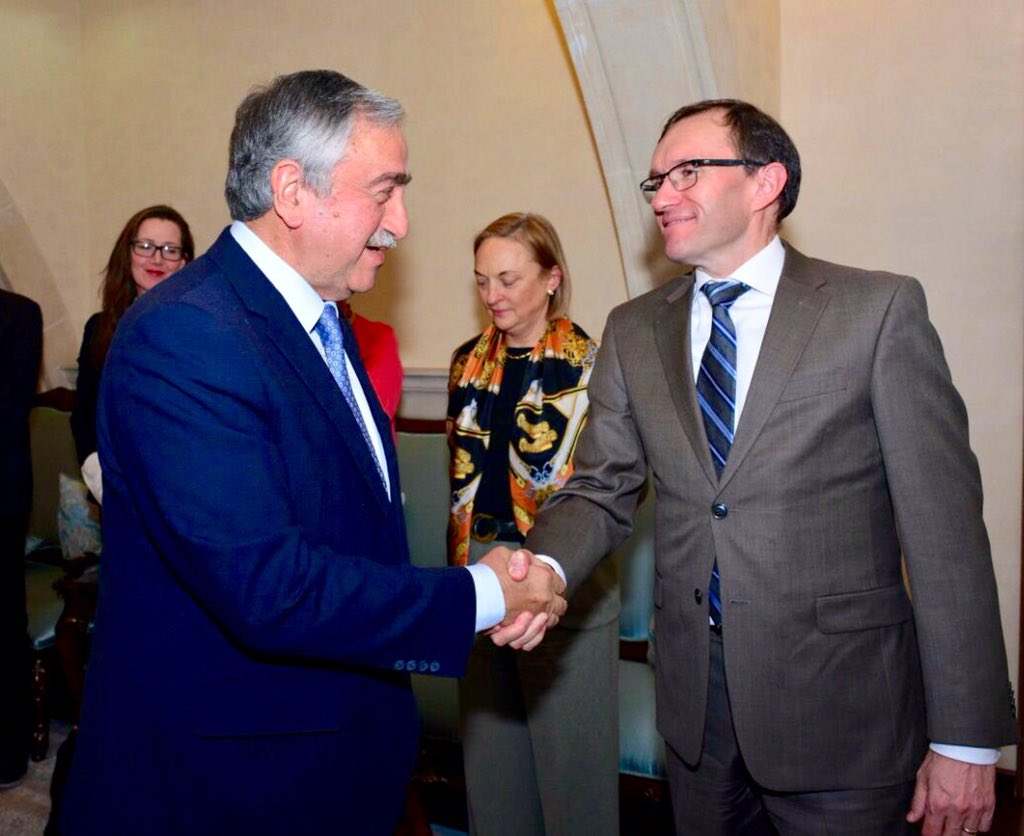 Turkish Cypriot daily Vatan newspaper (21.04.16) reports that Espen Barth Eide, UN Secretary-General's Special Adviser on Cyprus, has said that there are currently a lot of issues which have not been concluded in the negotiations, but the climate in the negotiations is good. In statements yesterday, Eide described as "constructive" the 1,5-hour meeting he had with Turkish Cypriot leader Mustafa Akinci and noted that he shares the view that the meeting held between the leaders the day before yesterday was "productive".
Eide argued that contrary to the expectations of some circles there is no loosening up in the negotiations and that the negotiators of the two sides are intensively working.
Referring to the meetings he had with the British and the French Foreign Ministers and the US Assistant Secretary of State for European and Eurasian Affairs, Victoria Nuland, Eide noted that during these contacts he saw that the above-mentioned officials were willing to support the process in Cyprus.
"The international interest and support are very strong at this critical turning point. During these contacts more concrete issues are discussed such as the economic support", he added.
Asked what progress was achieved in the negotiations, Eide said that the announcement on the progress could be made by the leaders, who will decide when this will happen. He noted that the issues are being discussed in an interrelated manner in the negotiations and expressed the belief that this method would not have been chosen if they did not think that it would have a result. He added that the sides are doing whatever they can for overcoming their differences in the negotiations.
Replying to a question as to whether the issue of the natural gas resources had come onto the agenda of his meetings with the French and the British Foreign Ministers, Eide said: "I have good meetings with key countries and organizations which expressed support to the process. I will discuss this issue with them, but not over the media".
Source:PIO
Video:SASG Eide addresses the media following a meeting with Mr.Mustafa Akinci.
Video: SASG Eide addresses the media following a meeting with Mr. Nicos Anastasiades