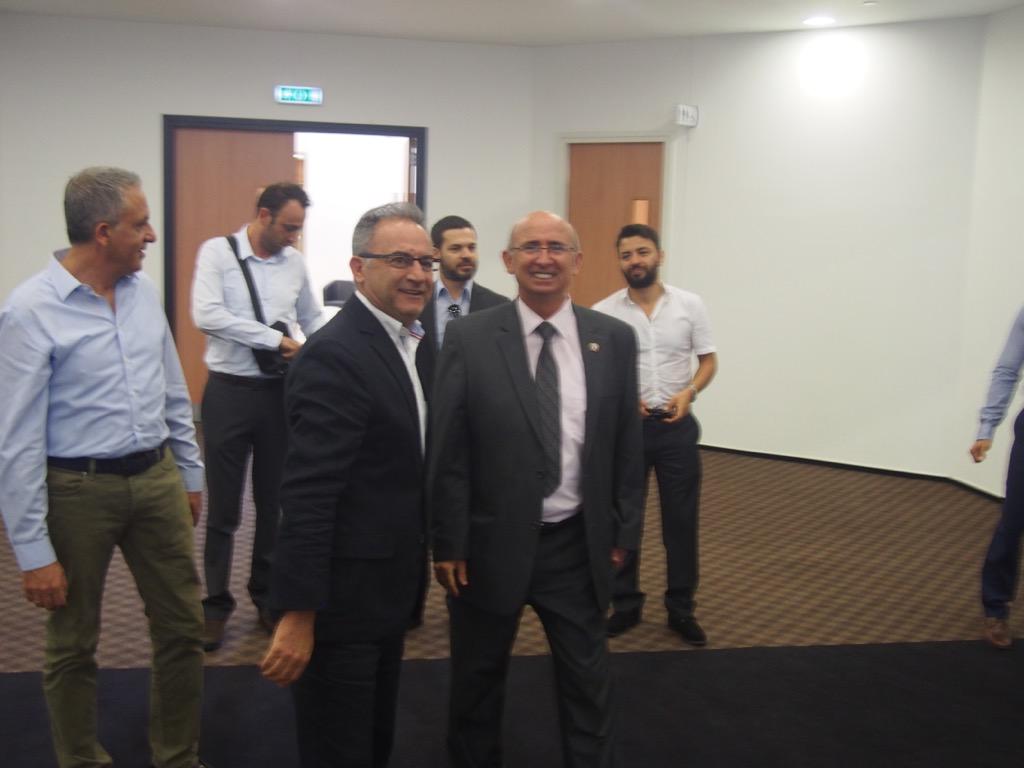 Delegations of Democratic Rally (DISY) and T/c TDP (Communal Democracy Party) met on Saturday and shared their views on the ongoing negotiations for a solution to the Cyprus problem.
The meeting took place before a Conference of DISY`s Youth Organization (NEDISY) to which TDP`s Youth Organization was invited.
DISY leader Averof Neofytou, speaking to the press, noted that these meetings between the political parties in the two communities are extremely important.
He said that they both assessed the current situation and shared their vision for a reunited Cyprus.
"We support the efforts by the two leaders in their attempt to find an agreed solution of the Cyprus problem that will give Cypriots prospects and hope", he added.
TDP Leader Cemal Özyiğit , speaking via an interpreter, said that after Mustafa Akinci became leader of the T/c community a new era has began and people have started witnessing that Turkish Cypriots are sincerely at the table negotiating.
He added that in the short period since the resumption of the talks, the two leaders have made a very good progress, and this has increased the hope amongst the people and people have understood that we can take steps for the future together.
"This is not enough, by just having the leaders negotiating this cannot be achieved fully, therefore NGOs and parties in the `north and the south`, who believe in the solution, must collaborate, and in this framework the activities of DISY are very important for us and veryconstructive", he added.
According to Özyiğit , there are those who have taken action and oppose solution and they are trying to hinder the process, pointing out that we should not allow for these voices to be `too loud`.
"I know that for myself and my party we will not allow these voices to be too loud", he added.
He said that meetings between parties and youth organizations should continue in the future.
TDP leader said that certain things happened in the past and that sometimes we must focus on the future and work for the future of the young generations.
"We remember the bitter memories of the past, however our children should not live through those things and they should only read them in textbooks and we should make sure that the future will not be like the past, this is for them to reach better days and better future in Cyprus", he said.
Cyprus has been divided since the 1974 Turkish invasion. Peace talks under the aegis of the UN resumed last May between President Nicos Anastasiades and T/c leader Mustafa Akinci with the aim to reunite the island under a federal roof.
Source: CNA