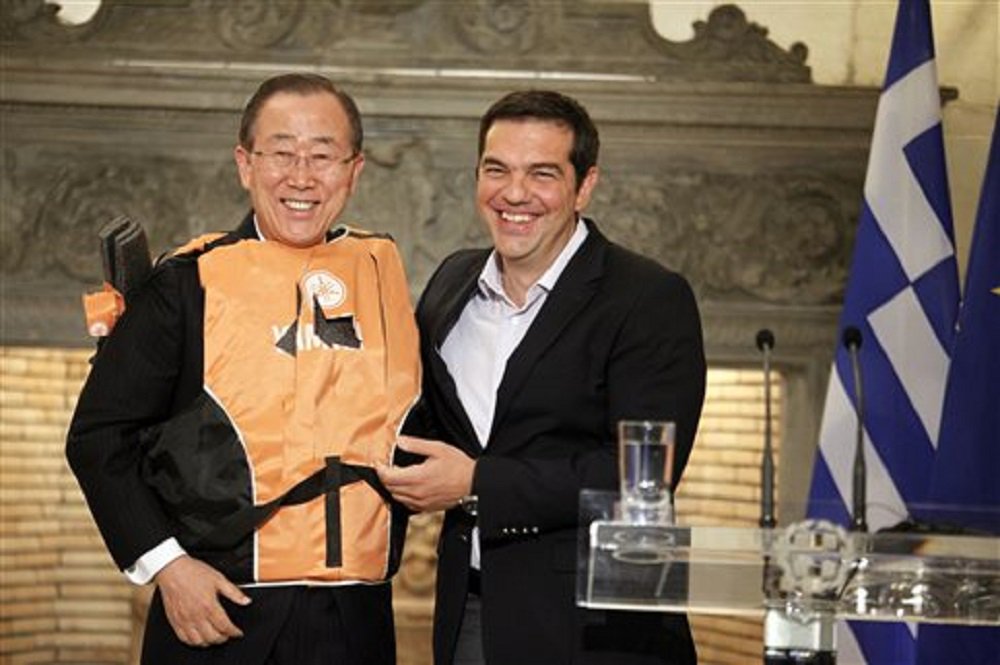 The Cyprus issue was one of the topics on the table at a meeting between United Nations Secretary General Ban Ki-moon and Greek Prime Minister Alexis Tsipras in Athens on Saturday, reports from Greece said.
"The Cyprus problem one of illegal occupation, which has been going on for longer than my age," Tsipras was reported as saying.
"We have to solve the problem with a fair solution. The role of the UN is important in this direction," he added.
Read the rest on:
http://cyprus-mail.com/2016/06/18/cyprus-issue-agenda-ban-tsipras-meeting-athens/