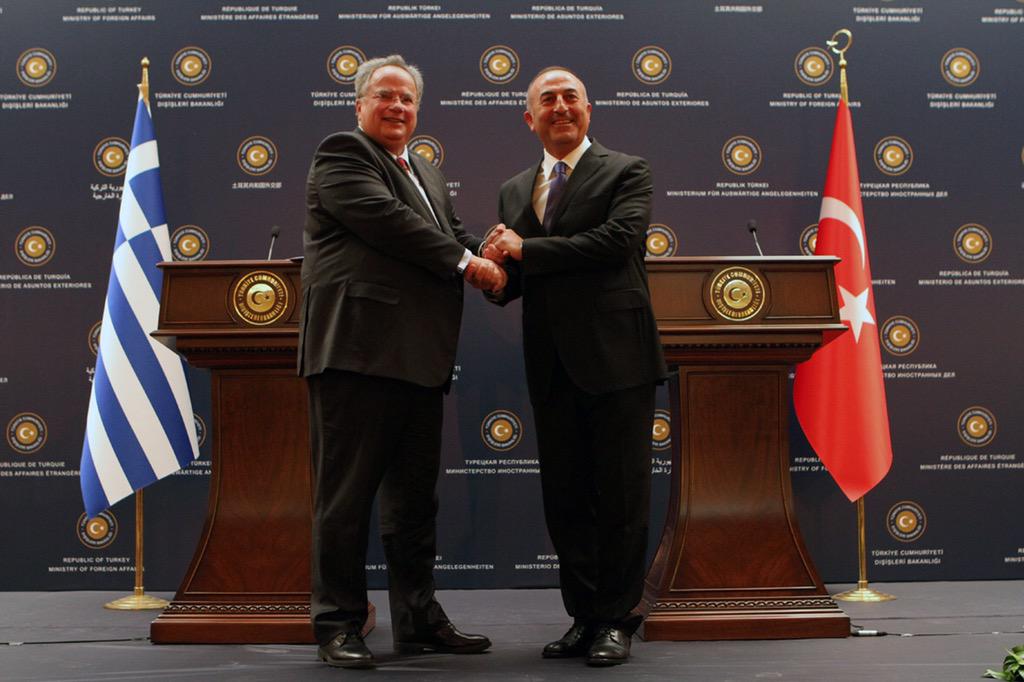 Turkish Foreign Minister Mevlut Cavusoglu on Tuesday said his statement on Cyprus after talks in Ankara with Greek counterpart Nikos Kotzias was misinterpreted.
And that Turkey still supports a federal settlement in Cyprus based on two founding states in accordance with the joint communiqué of February 11, 2014 that was agreed by the two community leaders.
The foreign ministers of Greece and Turkey also…………….
Read the whole article at:
http://in-cyprus.com/cavusoglus-cyprus-statement-misinterpreted/