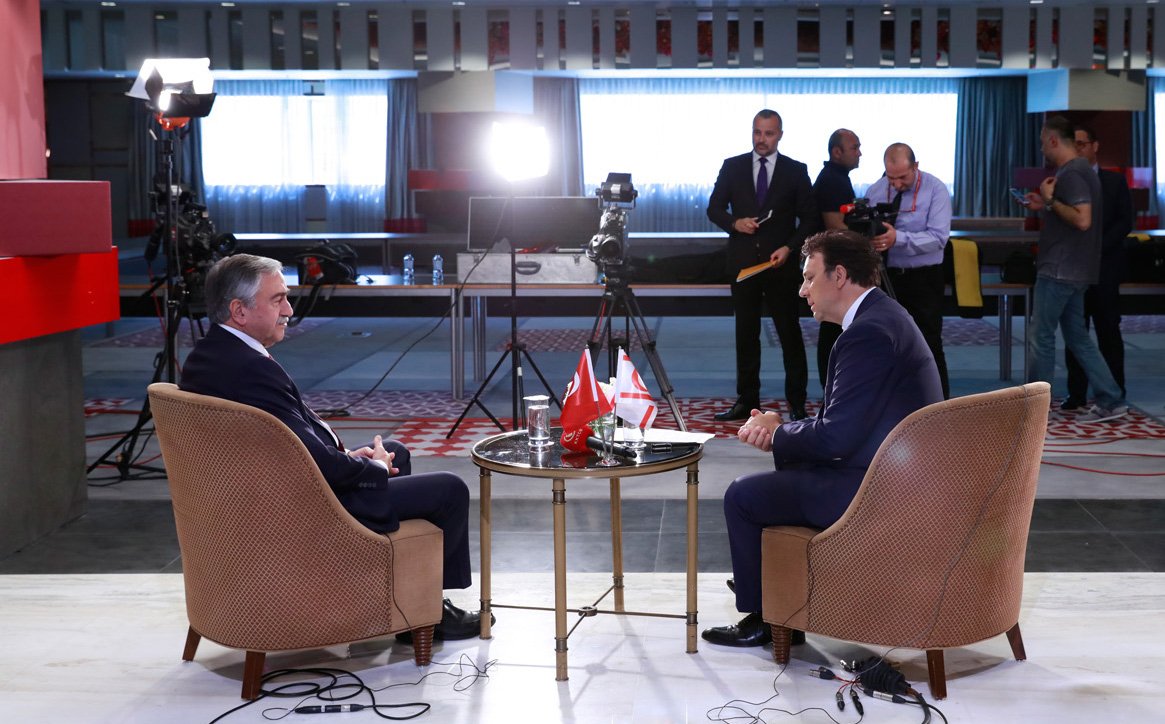 Mustafa Akıncı made an announcement today, regarding the negotiation process.
The Cypriot Puzzle has translated the statement and presents it below.
For the first time a single common document which involves the settled and outstanding issues has been prepared. No agreement has been reached on my suggestion to announce the compromises we have reached so far. We will discuss the issues of land and guarantees at the last stage. We are proposing to move to a new system of continuous meeting in July. In July we wish to start discussing land under perpetual and consistent meetings and continue discussing guarantees in meetings with the five parties. Our security should not constitute a risk for the Greek Cypriot society. This is possible. I believe it is wrong that the Greek Cypriot government is blocking the opening of certain chapters in Turkey's accession. The Greek Cypriot leader has made an application for Turkish to become an E.U. language. Turkish will become an E.U. language before Turkey's entry. What we need is cooperation and mutual benefit in the Mediterranean, not tension.
Watch the video from the interview in turkish:
http://www.ntv.com.tr/video/dunya/kktc-cumhurbaskani-ntvnin-sorularini-yanitladi,aJN809XQOEyR7gDMsweR7w