Lessons found in the borderlands of Israel/Palestine, Cyprus, and Northern Ireland.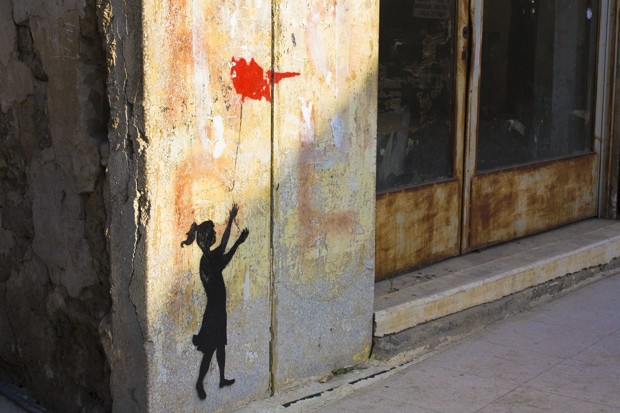 In early 2012, Kate Trenerry boarded a bus at the edge of the old city of Jerusalem. She was on a mission to photograph walls.
One of those walls was the 430-mile-long Israel West Bank barrier, which cuts through the border town of Jabel Mukaber, dividing the Israeli and Palestinian settlements.
The borderlands of Jerusalem were Trenerry's first stop in a three-part journey to sites of past conflict and present divide. Next, the American photographer walked both sides of the U.N. buffer zone that divides the Greek part of Cyprus from the Turkish-Cypriot region in the north. She also traced the Peace Walls that separate the Catholic and Protestant portions of the Northern Irish cities of Belfast, Lurgan, Londonderry, and Portadown. She spent a month in each country and plans to collect the photographs, titled "Walking Walls," in a book.
Read the rest on:
http://www.citylab.com/politics/2016/03/walking-the-walls-through-conflict-zones/475443/