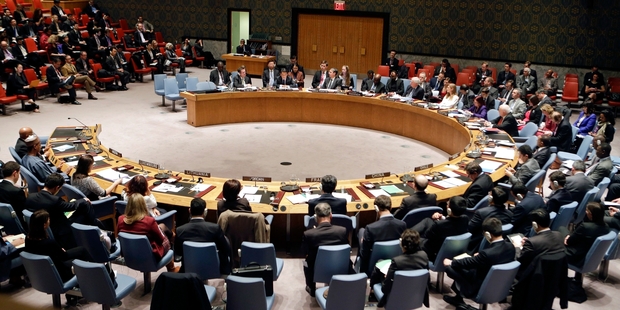 Foreign Minister Murray McCully wants New Zealand to be "sure-footed" from the outset when it officially begins its term on the UN Security Council tomorrow night.
"I want us to have a reputation for making an intelligent and constructive contribution to the council's deliberation so we need to start that on day one," he told the Herald.
"I think how you hold yourself there, the ability to be sure-footed about your initial days on the council is an important message to send."
New Zealand begins its two-year term on January 1, New York time, or 6pm tomorrow NZ time.
Mr McCully said he wanted to find issues on which there had been little movement and in which it could be possible to inject some momentum.
"A good example is the issue of Cyprus, which has been around for over 40 years."
The issue will come on to the Security Council agenda in January and again in July for a six-monthly renewal of a mandate for UN peacekeepers, which have been stationed there since 1964. At present it has 860 troops and 67 police.
"The question you have to ask is, if nothing has moved over 40 years, do we just wave this through again or do we say, hang on, let's just see if we can inject some new life into this?"
Source:
http://www.nzherald.co.nz/nz/news/article.cfm?c_id=1&objectid=11380477