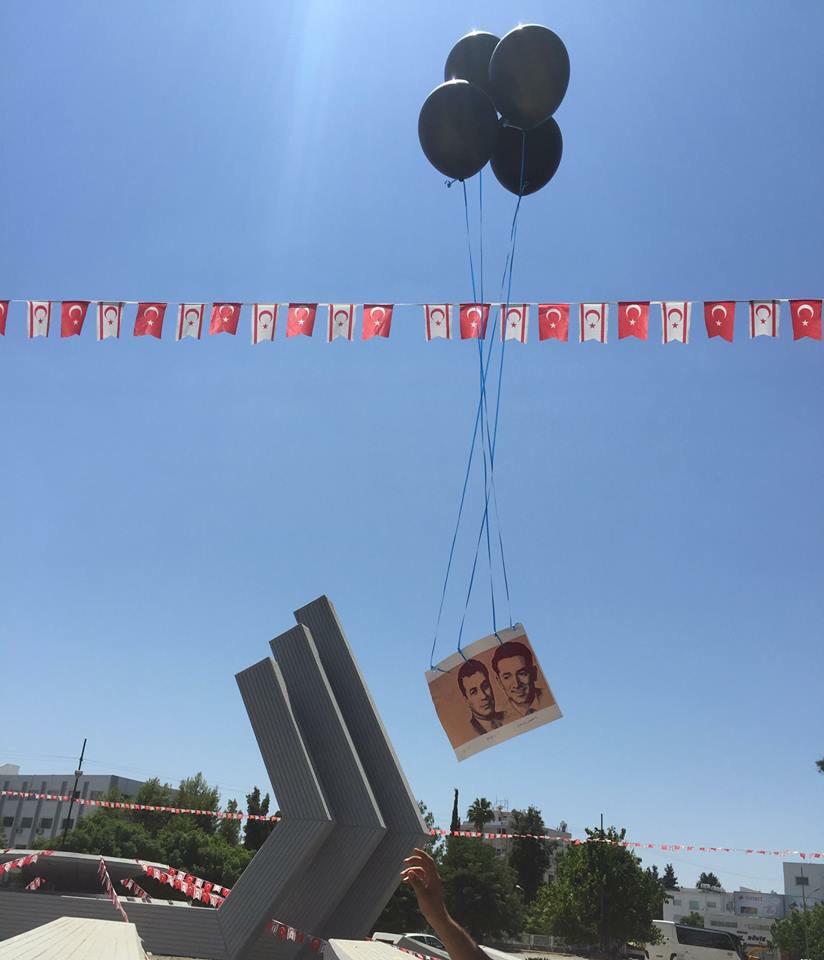 Under the title: "Shock protest against Erdogan", Turkish Cypriot daily Afrika newspaper (21.07.15) reports that the illegal visit of the Turkish President Recep Tayyip Erdogan in the occupied area of Cyprus on the occasion of the anniversary of the "20th of July" has been marked with various protests.
According to the paper, in the morning, unknown persons wrote on walls in the protocol area where the parade was to take place, the expression "Assassin Tayyip" while during the afternoon, a banner writing "You are not welcome Tayyip" has been unfurled from the roof of an apartment which was located very close to the "presidential palace". 
The so-called police took strict measures prior to the "parade" and removed all the banners and placards.
Also, yesterday at noon, balloons, posters, photos of Misiaoulis and Kavazoglu and placards writing "Assassin Tayyip" and "Berkin is alive" were left flying in the sky of the occupied part of Lefkosia.
Source:
http://www.moi.gov.cy/moi/pio/pio.nsf/All/170C923C400C3965C2257E89003B4493?OpenDocument