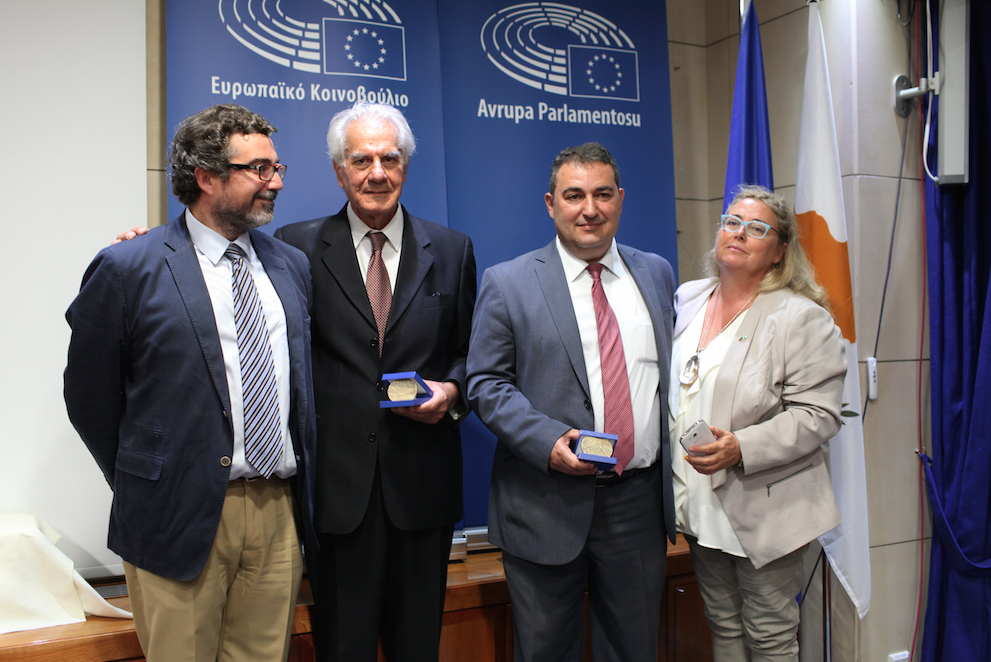 The co-chairman of the Cultural Heritage Technical Committee Ali Tuncay and Takis Hadjidemetriou gave a conference titled 'the protection of Cultural Heritage in Cyprus.'
During the conference Mr. Hadjidemetriou spoke about the progress made by the committee within the past 7 years.
He said that the committee was working in accordance with peoples' dreams and feelings.
Co chairman Ali Tuncay for his part noted that since the 1960's there has been fighting between the two communities and alongside the loss of life cultural pieces and places of worship have been damaged and are face to face with annihilation.
Explaining that cultural heritage played an important part in the peace process and establishing trust between the two peoples on the island Tuncay said that as they committee they were doing their best to protect the cultural heritage on the island.
BRTK