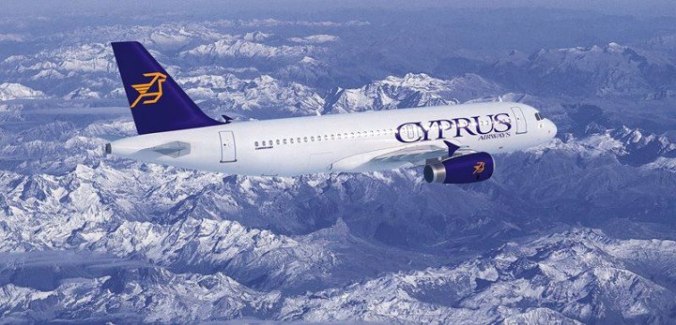 A striking proposal has come from the TC side to the GC administration regarding Cyprus Airways… "Let's fly it together"…
Cyprus Airways which is about to go into liquidation owes over 80 million Euros. If the airline does not pay this debt by 9 January 2015, they will have to declare bankruptcy. It is at this point that DPM and Minister for Tourism and Economy Serdar Denktas has made a striking call to the GC administration and President Anastasiades to 'fly the airline jointly'. Denktas offered for the TC side to purchase 50% of the airline so that the company does not go under. He said the airline could be flown jointly as an airline for the whole island and proposed the planes taking off from Ercan could fly to Turkey and those from Larnaca to fly to Europe.
Denktas said: "This would be an important rapprochement between the two sides" noting that the political aspect of things would continue to be discussed as well. He said this was nothing to do with recognition and reminded that Turkish Cypriots had experienced the bankruptcy of their national carrier.
Speaking in parliament, Minister for Transport Hasan Tacoy pointed out that Cyprus was an island and this opportunity should be utilised. Tacoy said Turkish Airlines could also be made a partner as they had strong ties. CTP MP Birikim Ozgur too supported the idea and noted many international airlines joined forces.
Cyprus Airways which was established in 1945, has been experiencing difficulties for the past two years since the economic crisis. At present 1,100 people are working for the airline, which owns 6 planes.
Source: