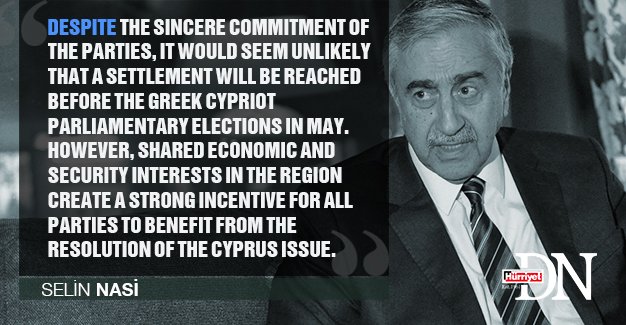 Turkey has made a diplomatic jumpstart to 2016.
The settlement of dormant conflicts gained momentum with the Nov. 24, 2015, downing of a Russian jet as Turkey felt the urge to enhance its security ties with NATO and reinvigorate negotiations for EU membership while seeking ways to mend the broken ties with countries such as Israel and Egypt in order to diversify its economic markets and energy resources.
In this context, the Cyprus issue, which continues to loom over Ankara's potential EU membership, has regained importance.
The settlement of the Cyprus conflict is crucial in terms of maintaining security in the Mediterranean during such a tumultuous period. It will also provide a healthier ground for energy cooperation between Turkey and Israel and thus contribute to Europe's energy security.
Read the rest on: