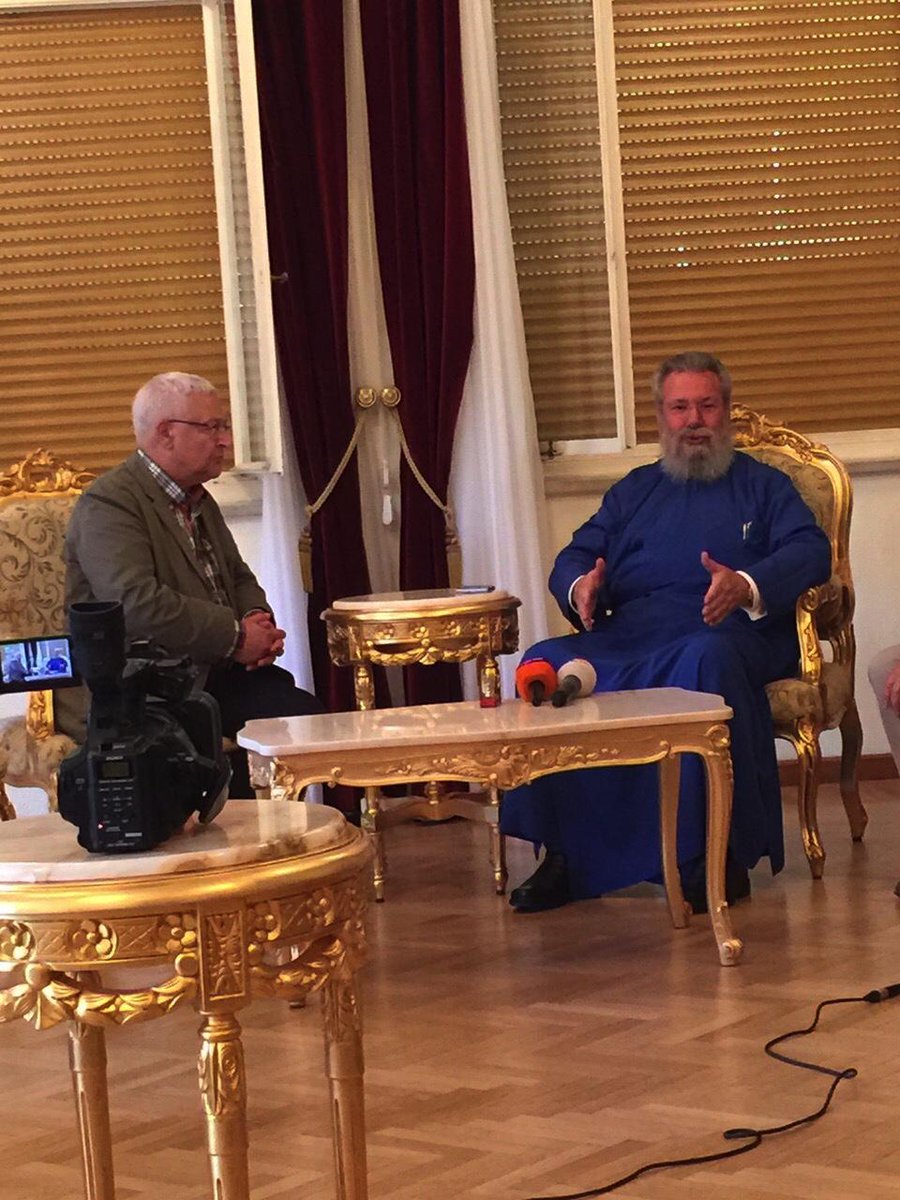 Even if there is still a huge discrepancy in the description of terms between the two Cypriot sides, it was hard to believe but even Archbishop Hrisostomos was talking optimistically that perhaps this time a Cyprus resolution might be within reach.
During an interview with this writer at his Nicosia archiepiscopate office, the archbishop was, as always, rather picky in his words. He did not, for example, use the term "parasites" this time to refer to mainland Turkish settlers on Cyprus. Yet he insisted that any agreement that did not foresee a withdrawal of all – except those married to Turkish Cypriots or established families on the island who "might stay for humanitarian reasons" – "illegal" mainland settlers, Turkish troops and an end to Turkish,
Greek
and British guarantees was untenable.Despite all his "optimistic" remarks, the archbishop was very clear in stressing that he would advise his people to support a "true federal resolution" which must have a very strong central government and two local administrations taking care of domestic affairs with no external or sovereign powers.
Read the rest on: