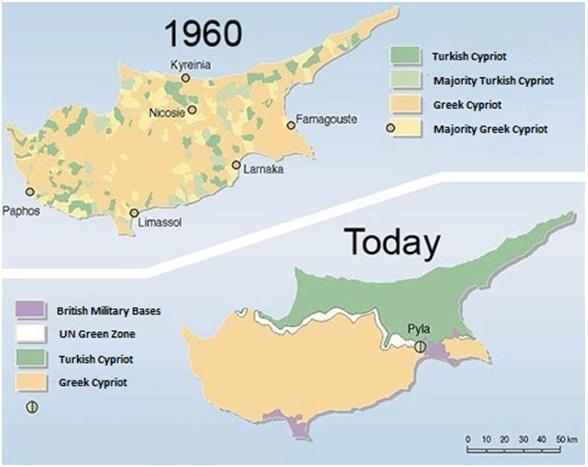 Turkish Cypriot daily Hurriyet newspaper (20.10.15) reports that the two sides in Cyprus have agreed upon the population issue after a federal agreement is reached on the Cyprus problem.
According to the paper, the population proportion will be four Greek Cypriots for one Turkish Cypriot; therefore the number of the Greek Cypriots will be 734,000 and the number of the Turkish Cypriots will be 220,000. These will be both citizens of the common state and EU citizens as well.
The paper also writes that the Greek Cypriot side supported in the past that the number of the Turkish Cypriots who would become citizens of the common state was 180,000. However, Hurriyet claims that the Turkish Cypriot side insisted that the criteria of marriage and of being born in Cyprus were taken into consideration and these have been accepted by the Greek Cypriot side so the number of Turkish Cypriots reached 220,000.
Source:PIO