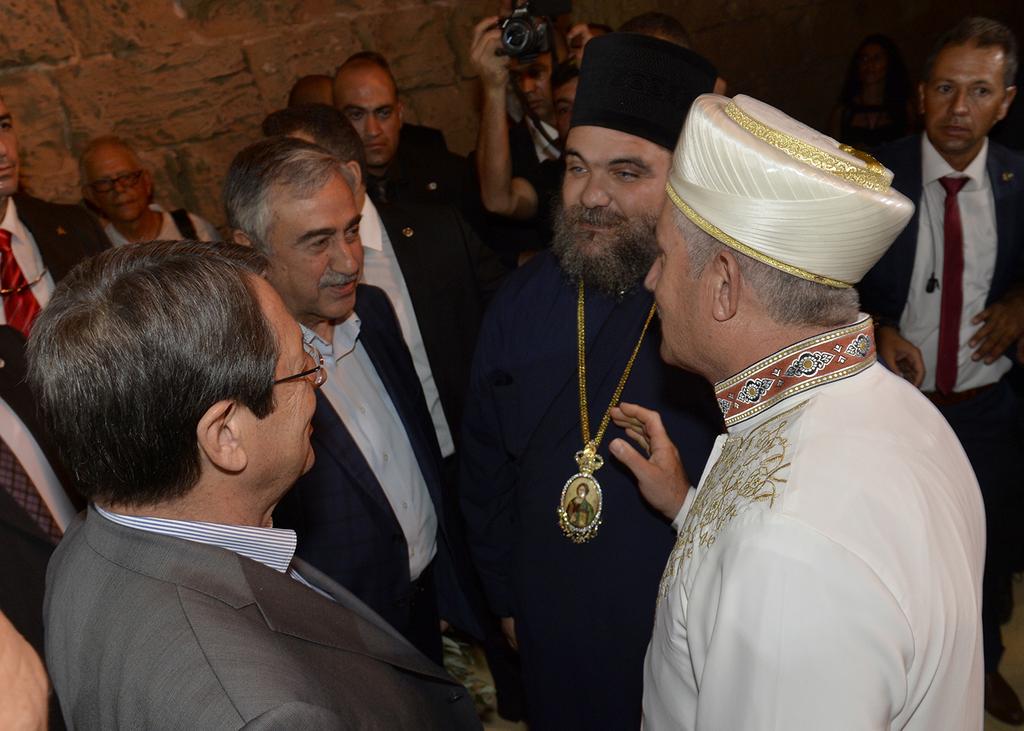 Around 700 people from both sides of the divide joined the two leaders, Nicos Anastasiades and Mustafa Akinci, at Famagusta's newly-renovated Othello Tower for an evening of Cypriot music on Tuesday night.
The concert, 'Our music under the moonlight' performed by bi-communal group 'Kyprogenia', was the first event organised by the newly founded technical committee on culture, which aims to promote and facilitate events, as part of a series of confidence building measures.
The two leaders were accompanied by their wives, as well as UN Special Adviser Espen Barth Eide and UN Special Representative for Cyprus Lisa Buttenheim.
Read the rest on:
http://cyprus-mail.com/2015/07/28/hundreds-join-leaders-for-music-under-the-moonlight/