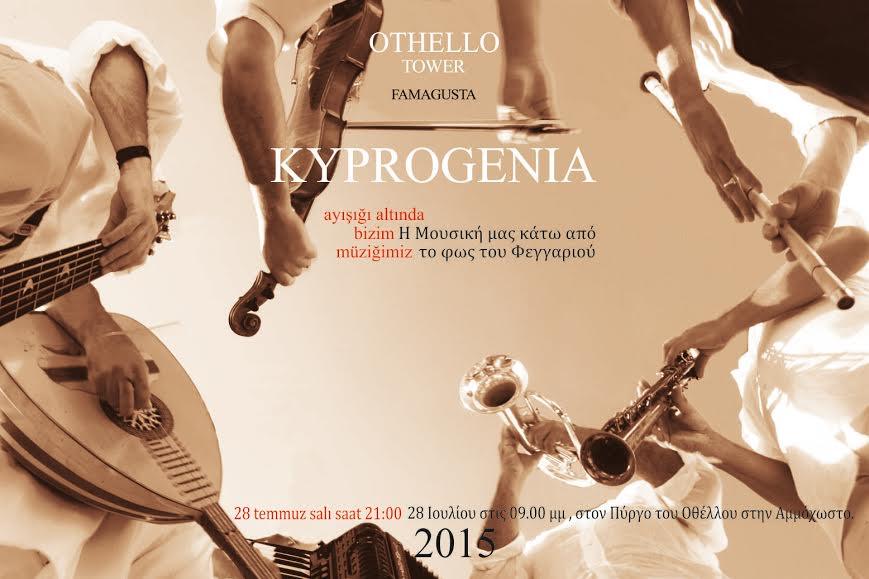 The newly formed Bi-communal Technical Committee on Culture, aiming to promote and facilitate cultural events, which will bring the two communities closer together is happy to announce the organisation of its first event, Our Music Under the Moonlight, a concert by the bi-communal music group «Kyprogenia».
The concert will take place at the Othello Tower in Famagusta on Tuesday, 28 July at 9:00 p.m.
The Leaders of the Greek Cypriot and Turkish Cypriot communities are invited to attend the concert.
Concert is open to the public and admission is free of charge.
For more information's about the event:
https://www.facebook.com/events/1597044870561517/
Related post's:
Concert at Othello's Tower next week
http://famagusta-gazette.com/concert-at-othellos-tower-next-week-p28879-69.htm
'Othello Tower' in Cyprus unites islanders through Shakespeare