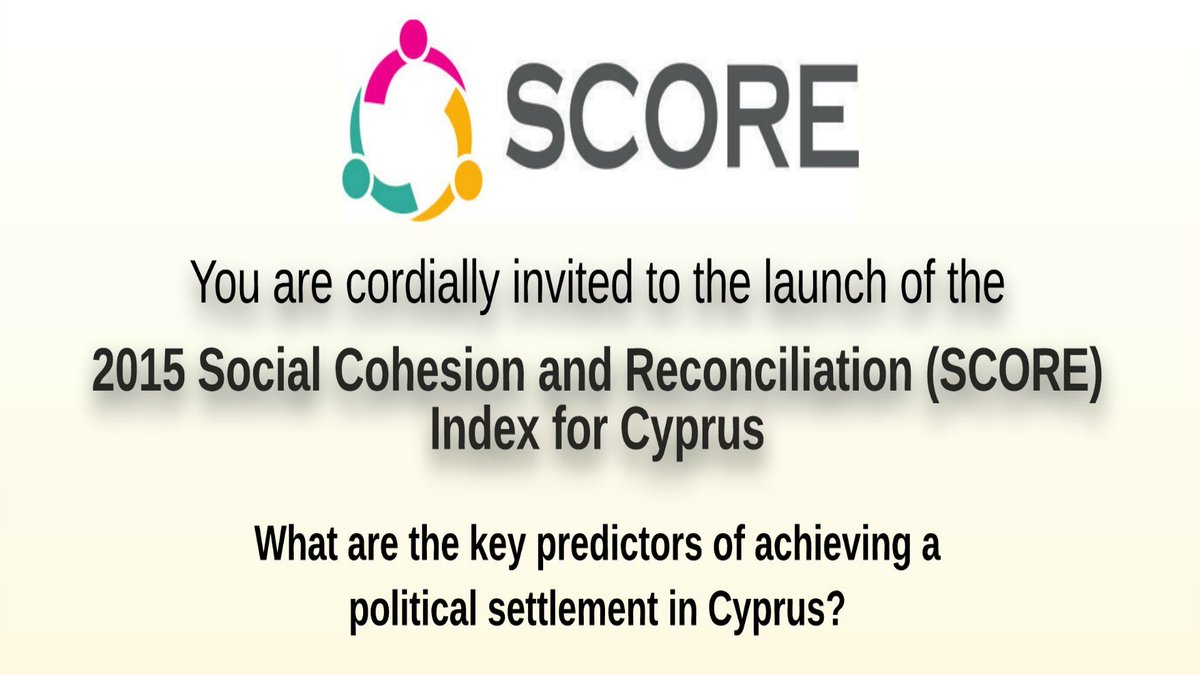 The event will present the latest research findings from the "Social Cohesion and Reconciliation (SCORE) Index and answer questions such as "How represented do the Greek Cypriots and Turkish Cypriots feel by their institutions?", "How threatened do the two communities feel about the other community?", "How close or far do the two communities perceive they are?".
The introduction to the SCORE Index as a tool for conflict transformation will be delivered by Meltem İkinci. This will be followed by the analysis of the findings and a presentation on policy recommendations by Alexandros Lordos.
The event will continue with a panel discussion moderated by Jasmine-Kim Westendorf, Lecturer from La Trobe University in Australia, who will also share her own reflections and link them where relevant, to the findings of the research. Westendorf recently published "Why Peace Processes Fail: Negotiating Insecurity After Civil War".
The event will be addressed by the UNDP ACT Programme Manager Christopher Louise.
For more informations the facebook event page of the organizers: