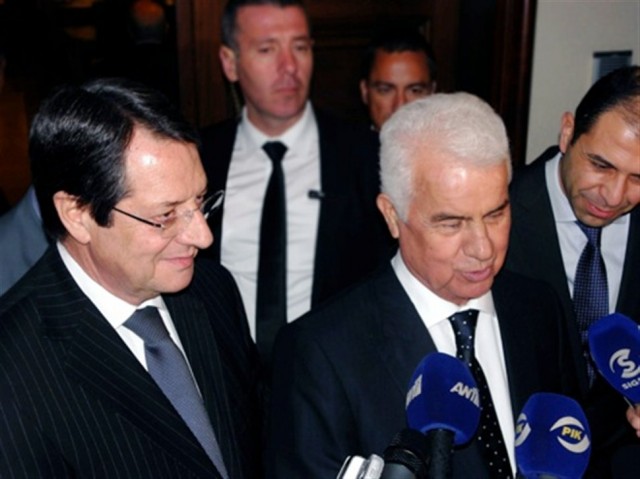 Turkish Cypriot daily Kibris newspaper (08.11.15) reported that former Turkish Cypriot leader Dervis Eroglu has argued that no one should play with the "dreams of the Turkish Cypriot people" and "the realities discussed at the negotiating table should be announced to the people".
In a written statement, Eroglu alleged that until an agreement is reached in Cyprus, they should defend the "TRNC", as he described the breakaway regime in the occupied area of the Republic of Cyprus. He also argued that the treaties of guarantee and alliance should continue for the sake of the future of the Turkish Cypriots.
Eroglu claimed that the Greek Cypriots only demand at the negotiating table and they pretend that they negotiate for a solution, but they play with the world and waste the Turkish Cypriots' time.
Referring to the confidence building measures, Eroglu alleged that no matter how many crossing points are opened, the Turkish Cypriots will have absolutely no benefit and there will be no contribution to their economy.
He also said that the property issue "disturbs" the Turkish Cypriots. "If return [of property] is still being discussed today at the negotiating table and if the original property owner is said to have the right to choose first, the Turkish Cypriot people will be concerned of course", he added and expressed the view that the property issue should be discussed "in a global way" and not at a personal level. He argued that if the "Property Compensation Commission" established in the occupied area of Cyprus starts now to examine the property cases one by one, it will need 50-60 years.
Referring to the forthcoming visits of the Ministers of Foreign Affairs of four countries to Cyprus, Eroglu argued that this is an important development, but they will only tell the sides to discuss, agree and solve the problem.
Source:PIO