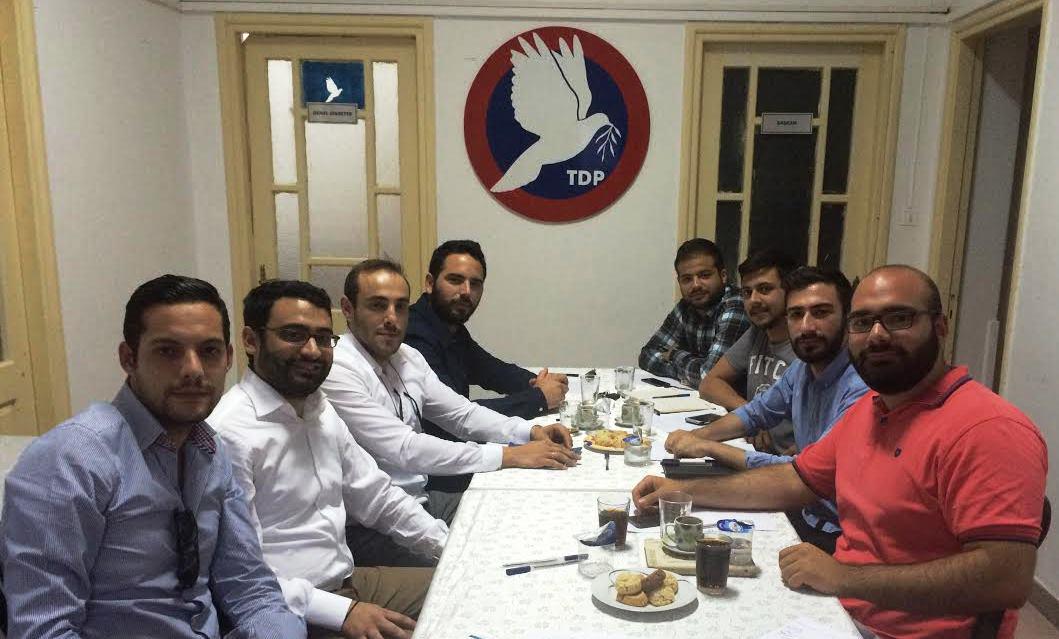 A Greek Cypriot and Turkish Cypriot party are organising a bicommunal festival on 19 December, party leaders decided on Monday, during a meeting in Turkish-occupied Nicosia.
DISY President Averof Neofytou thanked the leader of TDP, Cemal Ozyigit, adding that their meeting comprises one more step towards strengthening inter-party relations on the basis of mutual respect and understanding. He also said that they had exchanged views on the Cyprus problem and the new efforts to reunify the island.
With the Turkish elections behind us "we may reach a viable and mutually beneficial agreement, both for the Greek Cypriots and the Turkish Cypriots", Neofytou stated.
He added that a Cyprus solution will have a positive impact on all interested parties in the region and usher in a new momentum in Turkey-EU accession talks.
Speaking through an interpreter, Ozyigit said that although they have ideological differences with DISY, they share the vision for a Cyprus solution.
The two parties discussed their common actions, while negotiations continue, and evaluated the Turkish election results, the TDP leader said.
Reaching a solution is important, and the federal Cyprus that will be formed as a result will be part of the EU, Ozyigit said. He added, however, that the bizonal, bicommunal aspect for Turkish Cypriots is important and said that some exceptions from the EU acquis might be possible "to protect these sensitivities".
The bicommunal festival aims to bring people from the two communities closer and lend support to the leaders in their effort to reach a settlement.
Source: CNA