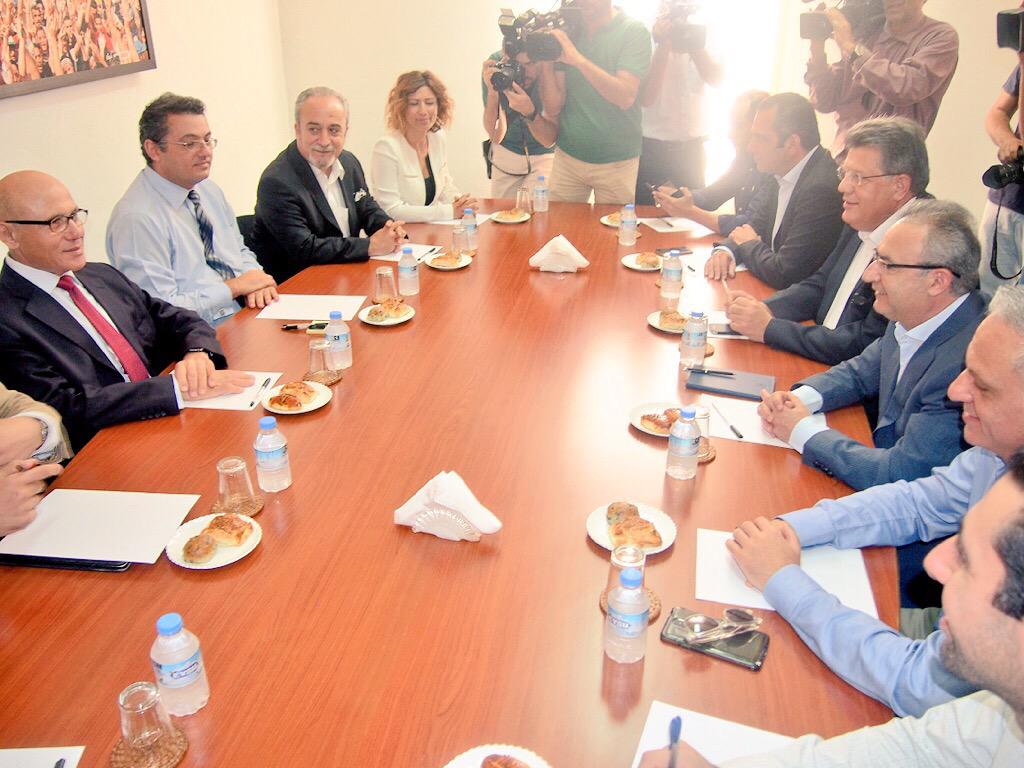 The CTP met with the GC DISY party.
DISY leader Neofitu and his delegation called on CTP at their headquarters today. The meeting lasted around an hour and following the meeting, Talat and Neofitu spoke to the press.
CTP leader Talat said it had been a useful meeting and noted that the two parties reaffirmed their loyalty to a settlement. Responding to the press, Talat said the thorny issues included guarantor powers, property, cross voting, rotating presidency and whilst discussing these, the two parties were not after an agreement but putting forward the two parties' sensitivities on the issues.
Read the rest on:
http://www.kpdailynews.com/index.php/cat/35/news/5431/PageName/CYPRUS_LOCAL_NEWS