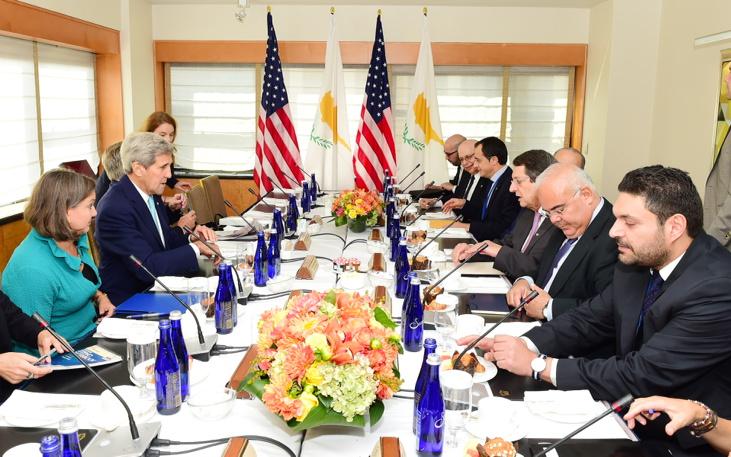 Recent developments on the Cyprus issue and bilateral relations between Cyprus and the U.S. dominated the half-hour meeting of President Nicos Anastasiades with U.S. Foreign Minister John Kerry, in New York on Saturday.
The meeting was attended by Cyprus Foreign Minister Ioannis Kasoulides and other officials.
Government spokesman Nicos Christodoulides spoke of a productive discussion in a very friendly atmosphere.
In relation to the Cyprus problem, Christodoulides said that the President of the Republic briefed John Kerry on the course of the deliberations and and progress achieved.
Read the rest on:
http://in-cyprus.com/concrete-actions-from-turkey-on-cyprus-expected/