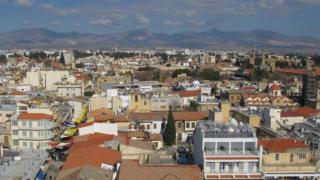 At a time when walls and fences are going up across Europe in response to the migrant crisis, there is hope a long-standing barrier in one part of the continent could finally come down in 2016.
After decades of division in Cyprus, there is genuine belief a political solution will bring together Turkish Cypriots in the north and Greek Cypriots in the south.
Since 1974, when a brief Athens-inspired coup was followed by a Turkish military invasion, the island has been cut in two, with the northern third controlled by Turkish Cypriots and the southern two-thirds by Greek Cypriots.
Read the rest on:
http://www.bbc.com/news/world-europe-35522456