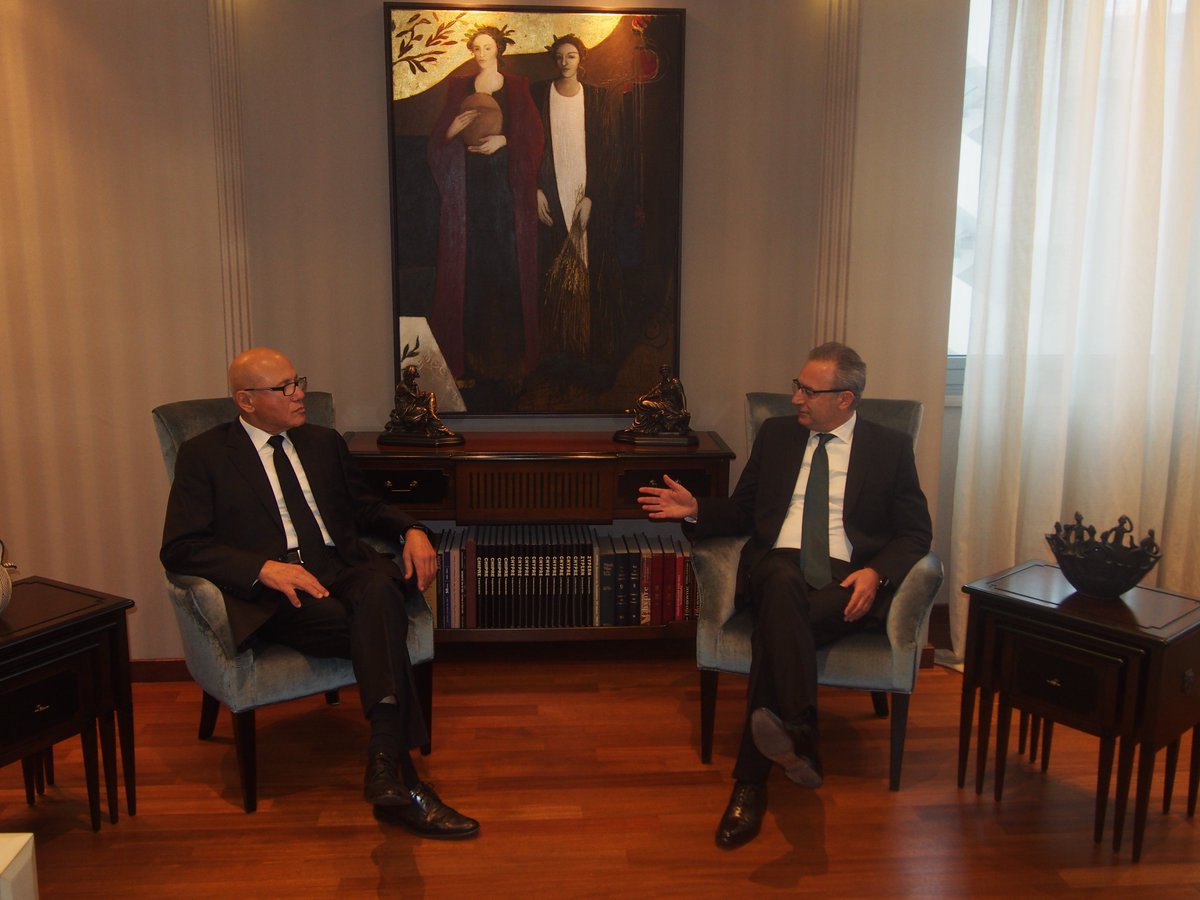 Delegations of G/c Democratic Rally and T/c Republican Turkish Party discussed today ways to enlarge their cooperation and to prepare the public opinion in both communities for a possible solution to the Cyprus issue.
Speaking after a meeting held at DISY offices in Nicosia on Friday, Neophytou said that it was a productive meeting and they had the opportunity to discuss the common vision to live in a reunified Cyprus. "We examined the progress achieved so far in Cyprus talks and we observed the difficulties that still exist, with the hope to have a successful outcome to an agreed solution as soon as possible" he said.
Early in 2016 it was agreed that Mehmet Ali Talat, President of the Republican Turkish Party, will discuss the Cyprus issue at a meeting with the Political Bureau of DISY while DISY President will have a similar meeting and exchange of views on Cyprus with officials and members of the RTP.
The two parties decided to set up a special committee which will propose specific recommendations on a range of actions in order to prepare the two communities, for a possible Cyprus settlement, on the necessity and usefulness of the common coexistence in a united Cyprus, Neophytou has stressed.
Talat said that cooperation between the two parties will be further developed with cross visits of the two party Presidents and meetings with the highest bodies of the respective parties. "Progress in negotiations is quite satisfactory and we expect a solution soon", he said noting that this is the position of his party. "We want a quick solution, because we need a solution and time is not in the interest of solution. We have a common vision for the needs of T / C and G / C and we will work to convince people about the benefits of a solution", he added. In case of a referendum they should work for the success of a solution, he stressed. "We have to work closer, to organise certain activities with the participation of both parties. At the begging this will be a starting event but in the future such actions will be more frequent", he added.
Neophytou spoke about their vision "for this country and great visions do not fit in divided countries".
Source: CNA