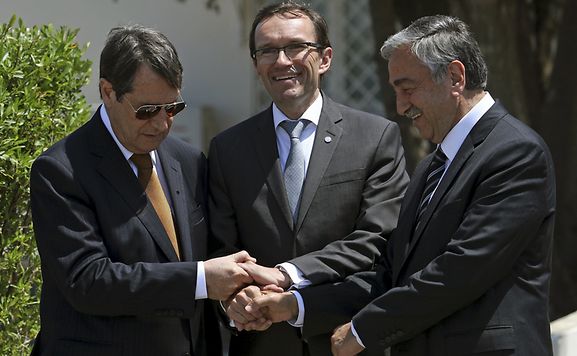 It's becoming a frequent question.
Aides of Anastasiades and Akinci wonder what the two of them discuss during tete-a-tete meetings at the UN barracks at the old Nicosia airport.
You may have noticed that every leaders' meeting nowadays starts with the tete-a-tete discussion without anyone else being present in the room. Not even Ban Ki-moon's special adviser, Espen Barth Eide.
The leaders come out smiling and don't reveal the topic of discussion, well only to a very few and carefully selected people.
The rest of the teams are kept in the dark. One of them was brave enough to ask Anastasiades what on earth he discussed with Akinci and come out not so happy afterwards.
"Ask Mustafa," was the President's answer, leaving the poor man stunned and none the wiser.
Read the rest on:
http://in-cyprus.com/dark-room-backroom-chatter-and-greek-humour/