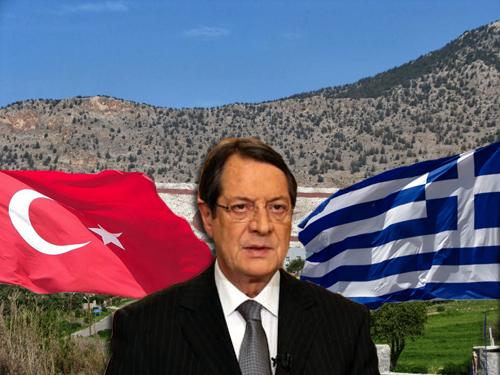 A reference by President Nicos Anastasiades' to the negative role played by the motherlands in Cyprus has led to accusations from opposition parties that he equated Greece with Turkey's invasion and occupation.
Despite him clearly referring to Turkey as bearing most of the responsibility, DIKO and Citizens' Alliance called on Anastasiades to apologise and withdraw his weekend statement.
In a speech on Sunday, the president said one could not disregard the concerns of the Turkish Cypriots.
Read the rest on:
http://cyprus-mail.com/2015/06/22/anastasiades-motherlands-remark-whips-up-a-storm/