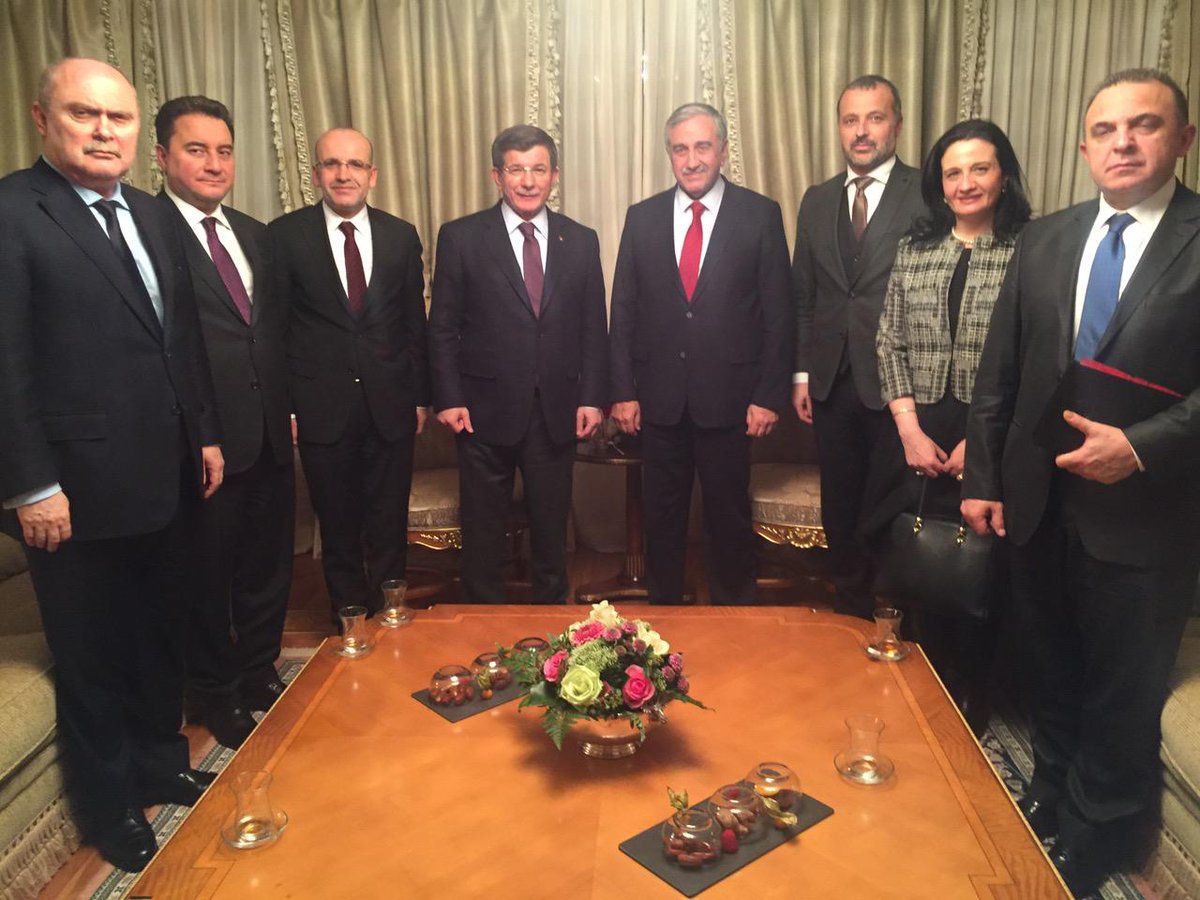 Under the title "Akinci: Turkey's role in the solution process is important", Turkish Cypriot daily Kibris newspaper (20.01.16) reports that the Turkish Cypriot leader Mustafa Akinci met yesterday in Davos with the Turkish Prime Minister Ahmet Davutoglu. During their meeting that lasted more than one hour, Akinci and Davutoglu exchanged views regarding the negotiating process aiming at finding a solution to the Cyprus problem.
In statements to Kibris after the meeting, Akinci said that Turkey's role in the solution to be found is great and added: "Turkey's support is always by our side". He noted that with Davutoglu they discussed the developments in the negotiating process.
Cenk Gurcag, director of Akinci's "office", Ayda Soylu, so-called representative of the breakaway regime in Geneva, Mehmet Simsek, Turkish Deputy Prime Minister, Ali Babacan, Turkish former Minister of Economy and Feridun Snirlioglu, Undersecretary at the Turkish Foreign Ministry attended the meeting.
Source: PIO