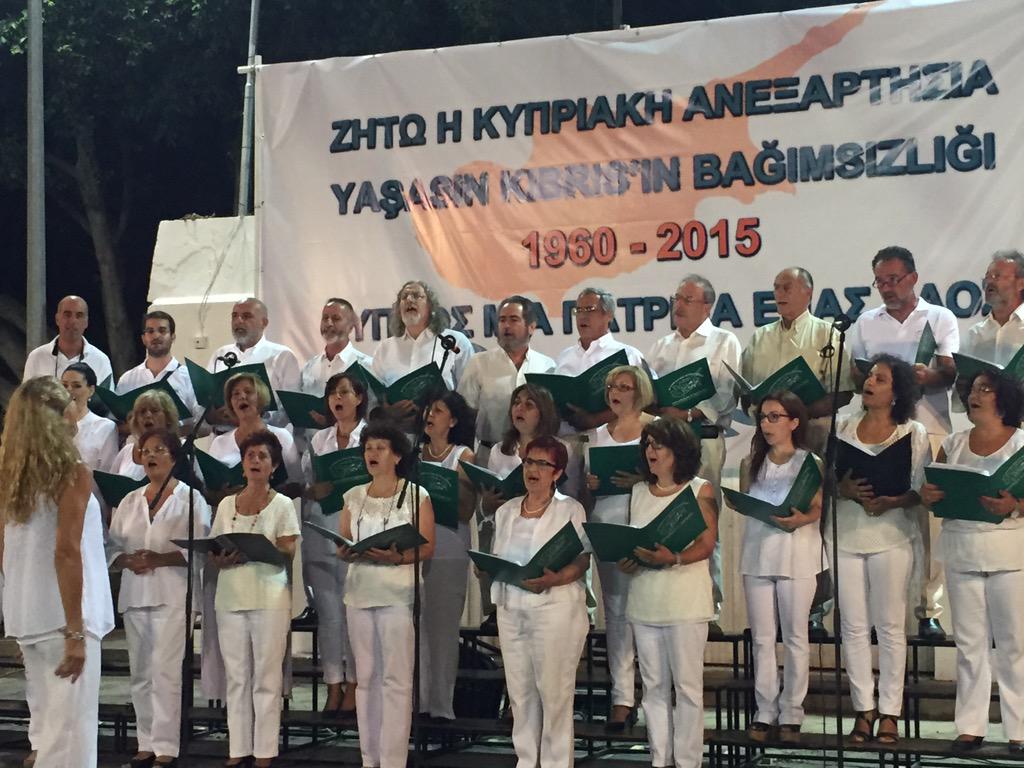 AKEL, the left wing party of Cyprus and TC United Cyprus Party BKP held a joint event Tuesday evening to celebrate the anniversary of Cyprus` Independence on October 1st.
The two parties sent messages of peaceful coexistence between GCs and TCs at the event titled "Encounter for Peace".
Keynote speaker at the event, which was attended, inter alia, by former President of the Republic Demetris Christofias, was AKEL`s Secretary General Antros Kyprianou.
In his speech Kyprianou said that the main responsibility for the fact that Cyprus problem remains unsolved lies mainly with Turkey. He pointed out however that Ankara`s intransigence can not be an excuse for our mistakes and regressions from the agreed objective for a bizonal, bicommunal federation.
AKEL`s leader said that we cannot afford to let time pass and we should put all our efforts so that the procedure underway can bear fruits.
He said that both Greek Cypriots and Turkish Cypriots are sending a message that they will fight together to reunite their common homeland in peace and prosperity.
United Cyprus Party leader, Izzet Izcan said that `today is still closer than tomorrow` for a Cyprus solution adding that we ought to struggle for reunited homeland and to safeguard the human rights of all Cypriots.
Source:
CNA