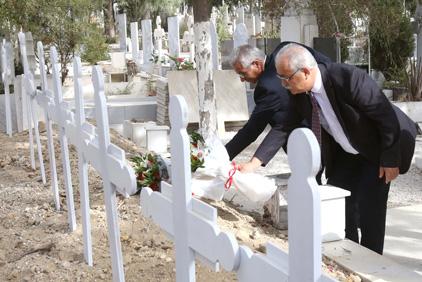 Tempers flared at the village of Santalaris in Turkish occupied Famagusta during a visit by Greek and Turkish Cypriot political party delegations, at a cemetery where civilians murdered in 1974 were buried.
The Cyprus News Agency said a small group of people protested during a visit by an AKEL delegation, headed by party leader Andros Kyprianou, and the leader of the Turkish Cypriot party United Cyprus Izzet Izcan.
The parties placed flowers at the graves of 126 civilians murdered by Greek Cypriot members of the EOKA B paramilitary organisation in August 1974.
Read the rest on:
http://cyprus-mail.com/2015/09/09/tensions-rise-during-tc-cemetery-visit/