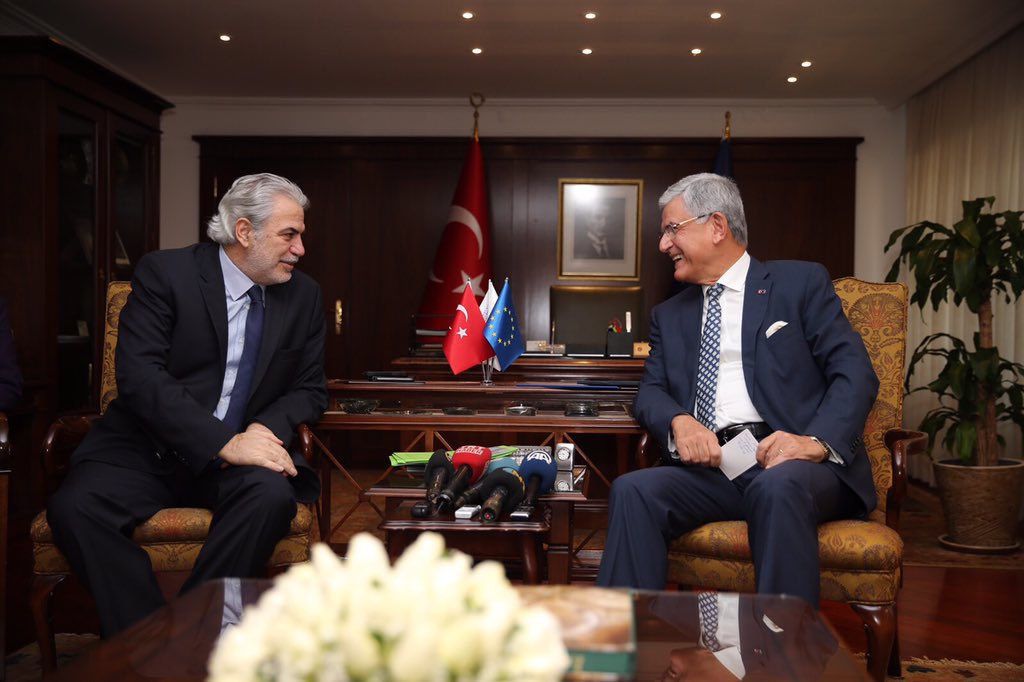 Turkey's EU Minister and Chief Negotiator Volkan Bozkır received the EU Commissioner for Humanitarian Aid and Crisis Management Christos Stylianides in Ankara.
During the visit Bozkır reminded that over 2 million Syrian refugees were being looked after in Turkey and noted that on the issue of humanitarian assistance Turkey in the international arena had made many gains as in 2015 it became the 4th country to provide the most assistance in humanitarian aid.
Touching upon efforts aimed at solving the long standing Cyprus issue the Turkish EU Minister noted that in the 50 year history of the Cyprus solution process, never before had the country been so close to a solution and expressed the hope that by spring a solution that will be presented to the two sides will emerge.
He also expressed the belief that the problem on the island is easily solvable unlike the Syrian, Ukrainian and Palestinian issue.
"With the solution of the Cyprus problem many great opportunities will emerge" said Bozkır and added that as Turkey they hoped a solution to the Cyprus problem will emerge very soon.
BRTK